LATEST NEWS OF 2006
sorry for not updating the latest news from the band for so long. here's what we were have...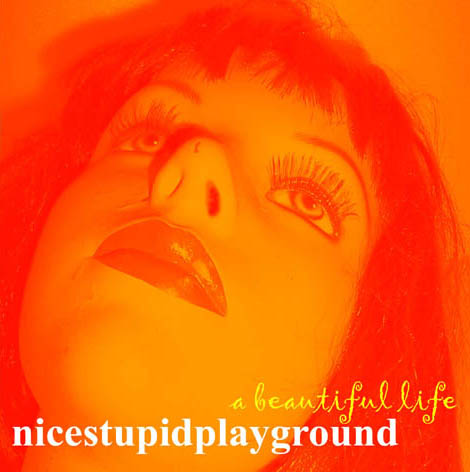 After 6 long years of wait, nicestupidplayground finally released a new album titled 'a beautiful life'. well, it was worth the wait since this album truly show the passionate side of nicestupidplayground. All the 10 tracks on this album was recorded, produced, recorded and released by the band themselves. It is totally a DIY album. The album will be available on April 2006 at only selected nice record stores - Tower Records KLCC, Magic Music Central Market, Victoria Music Sg. Wang. for more details visit the official site at
http://www.nspmusic.tripod.com
news of 2003




News
The band is currently working on their new album which will be released later this year. Most probably they'll record all the new stuff at Zanzibar Music, Kuching which is for them "convinience and quality, though" quote Charles.

Some of the tracks which will be included in the album are Something Beautiful, The G Song, Everything's Good, Happy, All I want is you and Another Us which is written by Aziz.
A meeting is held earlier with one of the organiser/promoter of the "Visit Sarawak Year 2003" which they are are planning to organise this huge concert to promote Sarawak artiste and they're planning to make it sometime in March. Anyway, keep your fingers crossed...





Gossip
Ben is currently dating a model and was regulary seen hand in hand at the museum garden. Although he denied so, rumours of him getting married is steammybaked like a hot pau.

Aziz is playing with another band at some club throughout Sarawak. He has given that innocent kittie look when asked to comment